For the first time in its history, ESPN rolled out a national OOH campaign for its

30 for 30 Films

series. The critically-acclaimed documentary,

O. J.: Made in America

, was like no other film they had ever done and deserved some attention.
Side-by-side billboards in LA displayed two alternate perspectives of O. J. discussed in the documentary.
Video billboards alternated between the two sides of O.J.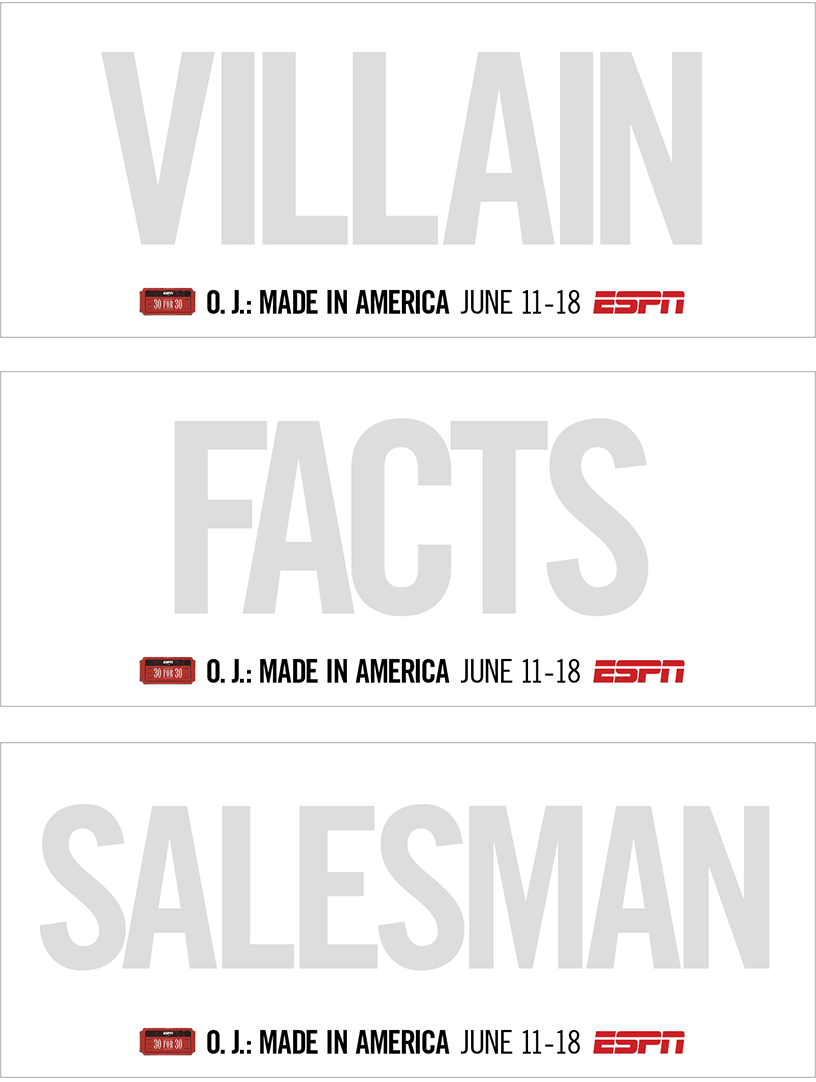 Media was purchased along the famous Bronco route as a PR opportunity.
After each episode aired on TV, we took to Twitter to ask fans what they thought about O.J. Simpson.